Wooden storage containers
Safe and sound. In addition to our removals services at home and abroad, we can also offer extensive and secure storage facilities.
If you're not yet sure of your next move, you might need to use our storage services. With over half a million cubic feet of space we can look after any items big or small, and for as long as you need us to. Our premises are clean, modern and secure and your belongings will be carefully packed into industry standard wooden storage containers and sealed until you need them.
So please contact us now for a free storage estimate either by calling on 0330 551 1906, if you prefer to speak to someone directly, or by sending an e-mail enquiry to moving@clarkandrose.co.uk.
Self storage
We also offer secure and flexible low cost self-storage options suitable for domestic or commercial requirements.
In Aberdeen we have a selection outdoor steel storage containers with capacities of 240 cuft (6.8 cubm), 563 cuft (15.95 cubm) or 1172 cuft (33.2 cubm). These are ideal for a wide variety of storage purposes, such as stock holding, trade materials, courier drop off / collection, document archiving or just general household storage. Drive up access, via our secure yard area, means that items can be unloaded directly from cars, vans or lorries, making for added ease with no parking restrictions, stairs or other inconveniences. With your own key and padlock, storage units can be easily accessed, offering absolute flexibility and convenience. Please contact us on selfstorage@clarkandrose.co.uk or call on 01224 782800 to arrange to come and view these or book your storage unit.
At our Stirling branch we also offer mobile self storage with vaults that are delivered to your door for you to load. Once that's done we come and collect them for storage in our clean, dry and secure warehouse. For further information on this please visit www.stirlingselfstorage.co.uk.
In our Biggleswade depot we have individual internal storage rooms available within our main warehouse, these come in a variety of sizes to suit all your storage needs, are secured with your own padlock and can be accessed as often as you like during our opening hours. Please visit www.clarkandroseselfstorage.com for additional details.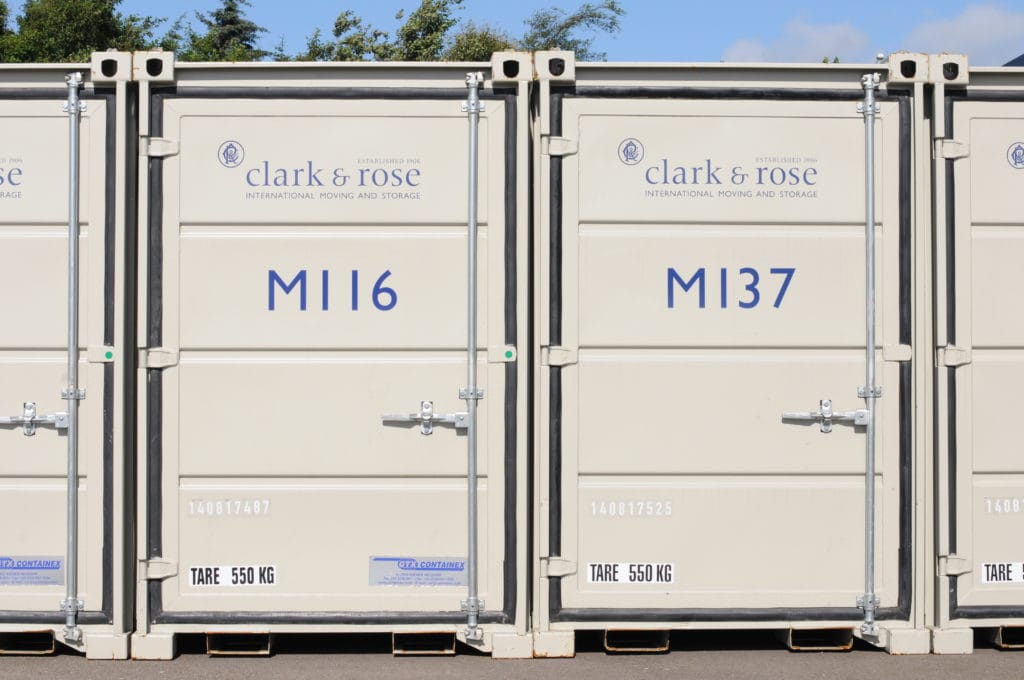 "Their pleasant and professional manner ensured the move went very smoothly and has enabled us to settle in to our new home very quickly."

Mike Rennie