Safe and sound. In addition to our removals services at home and abroad, we can also offer extensive and secure storage facilities.
If you're not yet sure of your next move, you might need to use our storage services. With over half a million cubic feet of space we can look after any items big or small, and for as long as you need us to.
Our premises are clean, modern and secure and your belongings will be carefully packed into special storage containers and sealed until you need them.
So contact us now for a free storage estimate either by calling on 0330 551 1906, if you prefer to speak to someone directly, or by clicking on the get in touch link to send us a request to contact you.
Self storage
We can also offer self-storage options offering secure and flexible low cost solutions for many storage requirements – domestic or commercial.
Our steel storage vaults are purpose built and like our wooden storage containers offer 32 square feet (3 square meters) of storage floor space with a total capacity of 240 cuft (6.8 cubic meters) making them ideal for a wide variety of storage purposes, such as stock holding, trade materials, courier drop off / collection, document archiving or just general household storage.
Drive up access, via our secure yard area, means that items can be unloaded directly from cars, vans or lorries, making for added ease with no parking restrictions, stairs or other inconveniences.
With your own key and padlock, storage units can be easily accessed, offering absolute flexibility and convenience. So contact us on selfstorage@clarkandrose.co.uk or call on 0330 551 1906 to arrange your storage unit.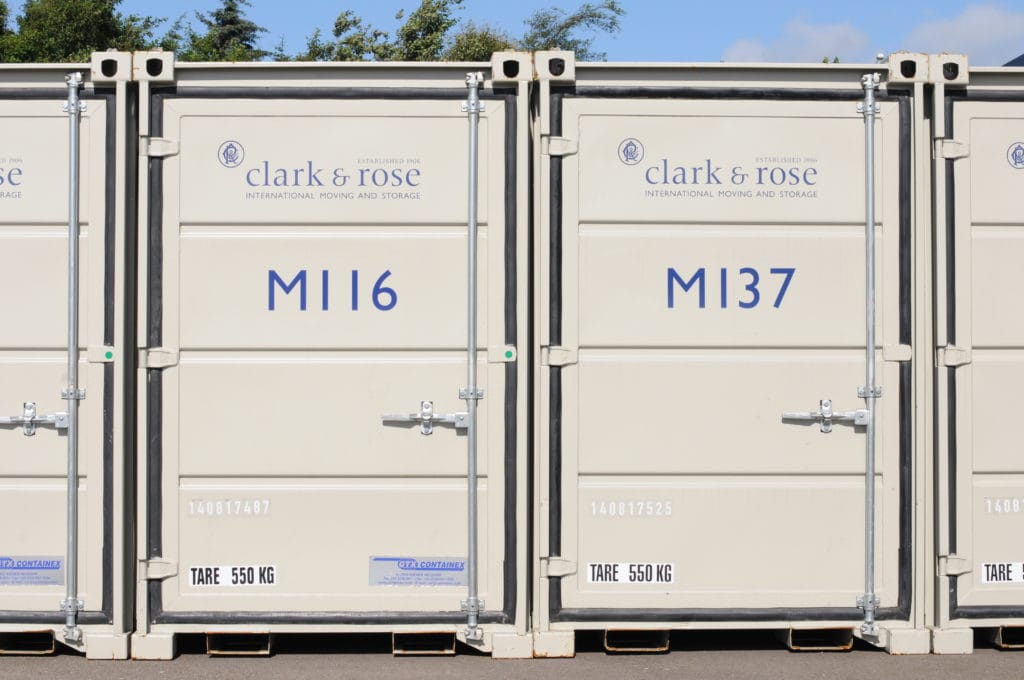 "All of the people I spoke to or met from Clark and Rose delivered first class service.  They were all helpful, friendly, obliging, professional, caring and were obviously experienced in dealing with stressed individuals!"

Jennifer Lindsay